Mold may be growing in your home without even knowing it. Mold loves warm, dark, humid places and can spread quickly once it starts. It can be extremely dangerous and toxic.
If you catch the problem before it gets too serious, we have a few non-toxic solutions that will get rid of mold once and for all. If you see mold starting, it is best to tackle it right away as it can spread quickly and become hazardous to you and your family's health. It can even trigger asthma for those in your family with allergy and asthma issues.
Before you get started with cleaning, it's important to ensure you are properly protected. We suggest having the right gear when cleaning mold to ensure you're not getting it into your system. We suggest wearing a mask or an N-95 respirator mask, rubber gloves that extend to your forearm, and safety glasses or goggles to avoid getting mold spores in your eyes.
You can do your best to prevent mold before it begins. Depending on the age of your house, here are a few things you can try. (The age of the house might depend on how easily you can accommodate each of these simple fixes.) The best solution is to try to eliminate moisture at the source as best you can.
You can…
Run fans in kitchen and bathrooms
Run a dehumidifier in the humid summer months
Make sure bathrooms, kitchen, and laundry room floors are properly sealed so water can't leak into the floor, causing mold
Ensure gutters and downspouts are working to direct water away from the house
Now, to the cleaning. Here are five different ways you can clean mold including non-toxic options!
Undiluted White Vinegar
Pour undiluted white vinegar into a spray bottle. Directly spray the mold, fully saturating the area with mold, and let it sit for at least one hour. This will allow the mold time to absorb the vinegar. After you've let it sit, you can take a warm, wet rag and wipe the area clean. It is important to not mix water with the vinegar in the spray bottle as it will make it less effective.
Hydrogen Peroxide
Hydrogen peroxide is great for a lot of things as it has antibacterial, antifungal, and antiviral properties. It's also great for cleaning mold! Pour 3% concentrated hydrogen peroxide into a spray bottle (this is the standard percentage sold in pharmacies). Spray the moldy area and leave for 10 minutes. Once it stops bubbling, you can scrub off the mold with a wet rag. It is best to test a small area to ensure it doesn't discolor the surface.
Baking Soda
Baking soda is mild and harmless and works great to kill and prevent mold in your home. Stir a mixture of equal parts baking soda and water until it forms a paste. Apply the past to the moldy area and use a rag or small brush to scrub away the mold. You can then wipe the area clean with water.
To prevent mold from further growth, you can add ¼ tablespoon of baking soda to a spray bottle with water. Shake the bottle until the baking soda dissolves, spray the once moldy area, and let it dry. This will be a protective layer to help prevent future mold growth.
Essential Oils
If you use essential oils, you'll likely have Tea Tree oil (also known as melaleuca) in your home as it can be used to treat many different things such as insect bites, bacterial and fungal skin conditions, prevent infection, and promote healing.
For cleaning, combine one teaspoon of tea tree (melaleuca) oil to one cup of water in a spray bottle. You can increase the quantity as you feel is needed for your area of mold. Spray the area and leave it to sit for an hour. After you've let it sit, wipe away the area with a dry towel or microfiber cloth.
Lemons
Lemon is not the strongest fight against mold but it still does the job and it's most likely something you have in your kitchen! Plus, you get the benefits of the great smell when you clean with lemons.
Juice 3-5 lemons and pour or spray over the moldy area. Let it sit for five minutes, and then wipe away with a damp cloth. If this doesn't do the job, you may need a small scrub brush or feel free to mix the lemon juice with dish soap and water and try again.
Want Some More Tips?
When you're done cleaning the mold it is important that your cleanup process is thorough and done properly so the mold doesn't come back into the house. Dispose of any rags used in a sealed bag and wash your clothes in a separate laundry load with hot water to sanitize!
Being aware of mold growth in your home is extremely important to the well-being of your family and home. Sometimes it can be sneaky, but if you're able to catch it and remove it you're on the right track to a happy home!
If you come across mold and want some additional advice or would like to hire us to clean it, reach out! We're here for you.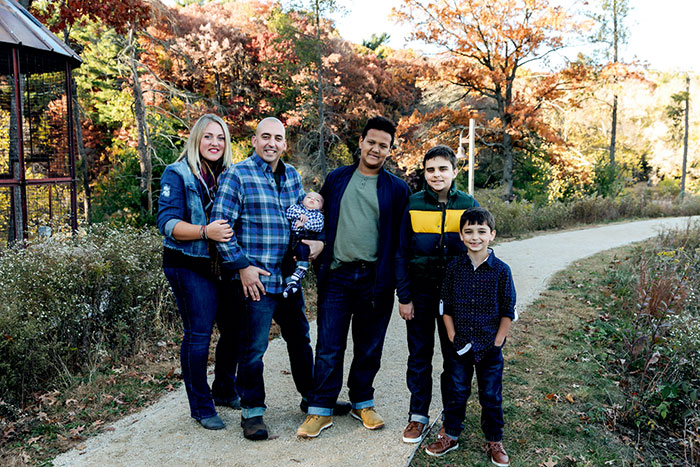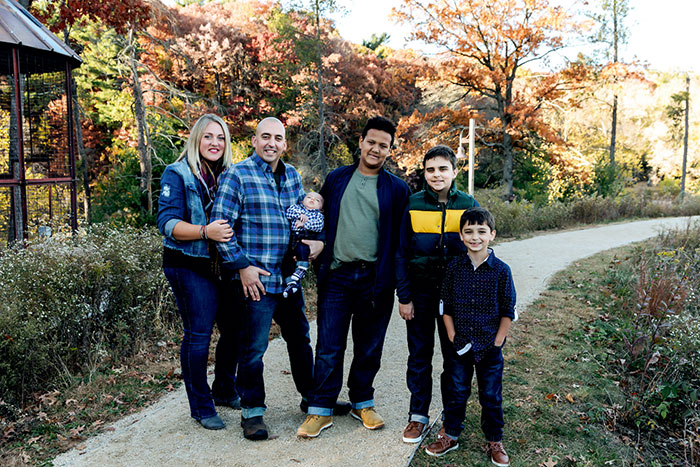 AMK Cleaning is a successful business with the most amazing team of individuals. Ashley's priority is to be more than just an employer to her team, and that's exactly what she's done. In a dog-eat-dog world, she genuinely cares for others and their well-being. To Ashley, it isn't just about a job; it's a family at AMK.