If it's your first or your tenth time having a cleaning service at your house, you might wonder how your home should look when they get there, or what makes it the easiest for them to give you the BEST clean possible?
Do you have to clean before someone comes to clean?
One way to ensure that your cleaning is successful is to prepare your house in a way that allows them to come in and do their job; clean. . As a family of seven, let me tell you, hiring a cleaning service is one of the best decisions we have ever made. I don't just say that because I own a cleaning service. I say that because it truly helps me be a most present and joyful mother knowing that cleaning has been taken off my to-do list. We are constantly on the move with school, sports, extracurricular activities, and so much more than cleaning adds so much stress to the plate.
Here are a few things you should do before your cleaning service arrives to help ensure you get the best, most efficient clean each time.
Declutter. Rather than having your cleaning service spend their time having to tidy up and figuring out how to organize your cluttered spaces before they start cleaning, it's best to have the area clean for them so they can get right to work when they arrive. Pick up toys, junk mail, blankets, or anything else that's found its way to the countertop or floor! This way, your cleaning service can focus on the more important tasks like cleaning the bathrooms, floors, and those hard-to-get surfaces. If you need some help organizing before hiring a cleaning service, Straighten-Up Organizing is one of our favorites!
Clear dirty dishes. Unless you've made any special requests, most cleaning services don't do dishes; instead, they like to get your sink and surrounding areas sparkling clean and sanitized! Make sure your sink is clear of dishes before your cleaning service to ensure a quality clean.
Have clean bedding ready to go. If you like clean sheets each time your cleaning service comes, it's best to strip the beds and set out clean sheets, or you can leave a note letting them know you'd like clean sheets switched out and leave them on or next to the beds.
Communicate any special requests in advance. As you get to know your cleaning service and are a part of their regular cleaning routine, it is easier to know your cleaning pet peeves and your must-haves. Throughout your time with the cleaning service, it is important to communicate your needs clearly so that you both have a great experience. If you have any special requests, let your cleaning service know a few days in advance so that they can ensure they build in the additional time to get these tasks done.
Plan ahead. You likely know in advance when your cleaning service will be at your house, so it's best to make plans to either be out of the house or at least be able to do something so that you or your family will not be in the way of your cleaner. You will get the best cleaning experience when they have the space needed to clean your house. There's nothing more frustrating than trying to clean, only to have someone making more messes as you go. (Speaking as a mom with experience. Anyone else tries to clean, and it feels like your kids are walking behind you, making the same mess you just cleaned?)
You can use these five tips to help prepare your home for your cleaning service so that you have the best experience possible.
If you're looking for a regular cleaning service to take care of your to-do list, AMK would love to schedule a free consultation with you! Just fill out the form here, and we'll be in touch with you!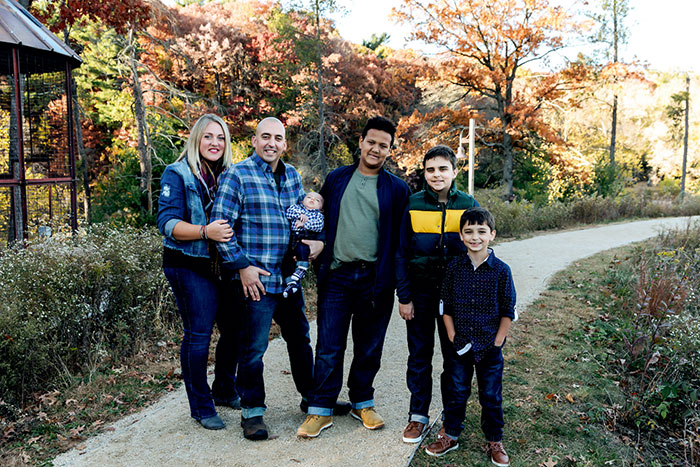 AMK Cleaning is a successful business with the most amazing team of individuals. Ashley's priority is to be more than just an employer to her team, and that's exactly what she's done. In a dog-eat-dog world, she genuinely cares for others and their well-being. To Ashley, it isn't just about a job; it's a family at AMK.