Ashley here, founder/owner of AMK. My family and I live, work, and play in Eau Claire, Wisconsin. Many people often ask if my house is immaculately clean since I own a cleaning company. I want to let you in on a few truths!
Well, the truth is…
Absolutely not! We are a blended family with five boys ages 14, 13, 8, 2, and 7 months. Our house, hearts, and garbage cans are FULL. Mine is probably dirtier than anyone else's.
Second truth…
My house is on AMK's schedule weekly! And I say that proudly. For many years I would feel like, "Who am I to think I need/deserve weekly services?" Over time I've found that it's about what we value and want to spend time doing. I know how short life is and I'd rather hand off some cleaning to receive more time with loved ones.
I may be a bit biased, but our team at AMK is amazing and having our team come help clean is the difference between my fiancé and I having lots of relationship counseling -Ha! Truth number three. It truly is one of the key ingredients for us functioning in our busy lives.
On the days when our schedule is busy at the office, my house is the first one to be pulled off if a client needs my spot (and you can usually tell if you come to my house and see the extra messes – because we depend so much on that service).
Having help with cleaning is more than just a convenience. It's being able to spend time with the kids after dinner or putting our feet up and catching up on everyone's day. And that's important.
With a short work week with the Thanksgiving holiday, our house wasn't on the schedule (and truthfully I wouldn't have it any other way). Our clients deserve their cleanings first to be able to make the most of their family time. It's because of our clients that my family is allowed to be and do the things that we do and I'm so grateful for our clients allowing us to be of service in the Chippewa Valley.
Here's some insight into our home when we aren't on the weekly cleaning schedule.
On Black Friday our residential cleaning staff has off for 'Family First,' a PTO day started this year in memory of my father who passed away after the holiday four years ago. I kept my youngest three kiddos busy cleaning up from our hosting Thanksgiving.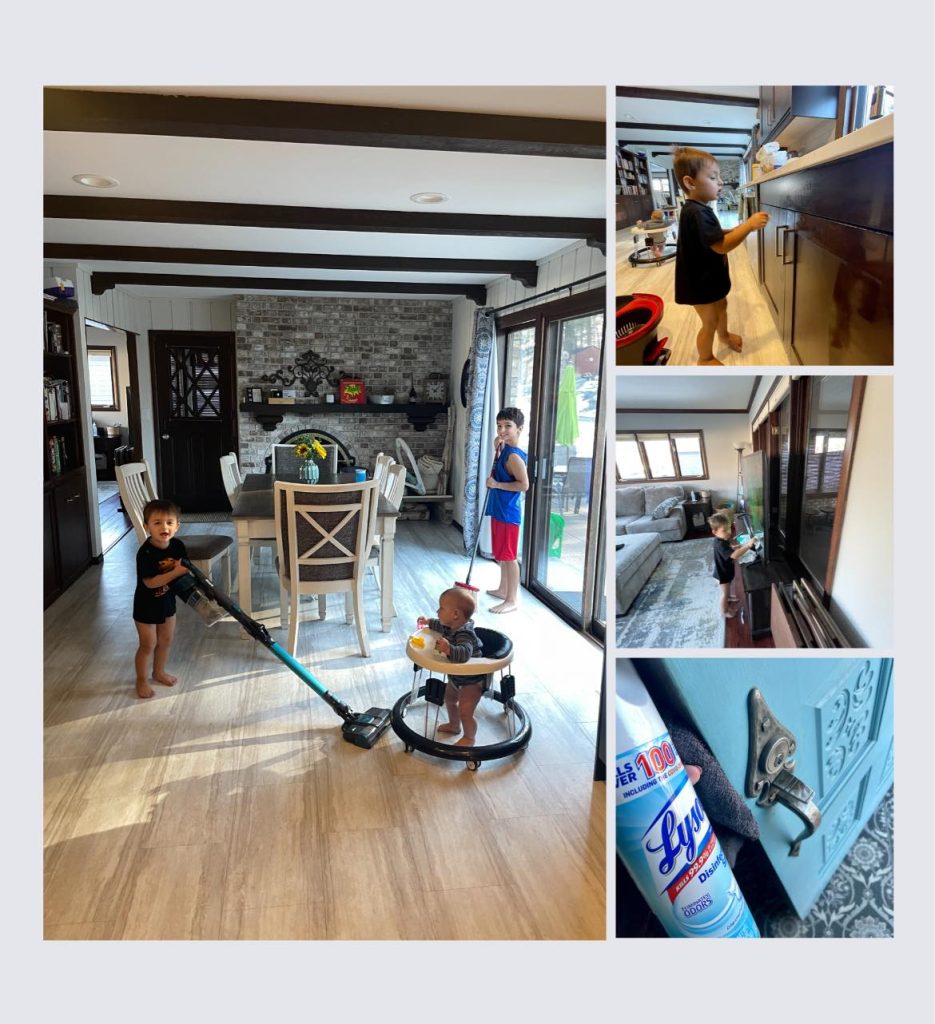 Now they look all cute and like this is the norm, but trust me it's not always easy to convince them to help out cleaning. Minutes prior to these pictures there was complete chaos and messes being made! If you know, you know.
Our two-year-old had emptied the cabinet of diapers and strewn them all over the living room. Our 13-year-old wanted Christmas stuff up while the two year old wanted to see and touch everything. Our 8-year-old wanted to make slime and the infant rolled around following everyone.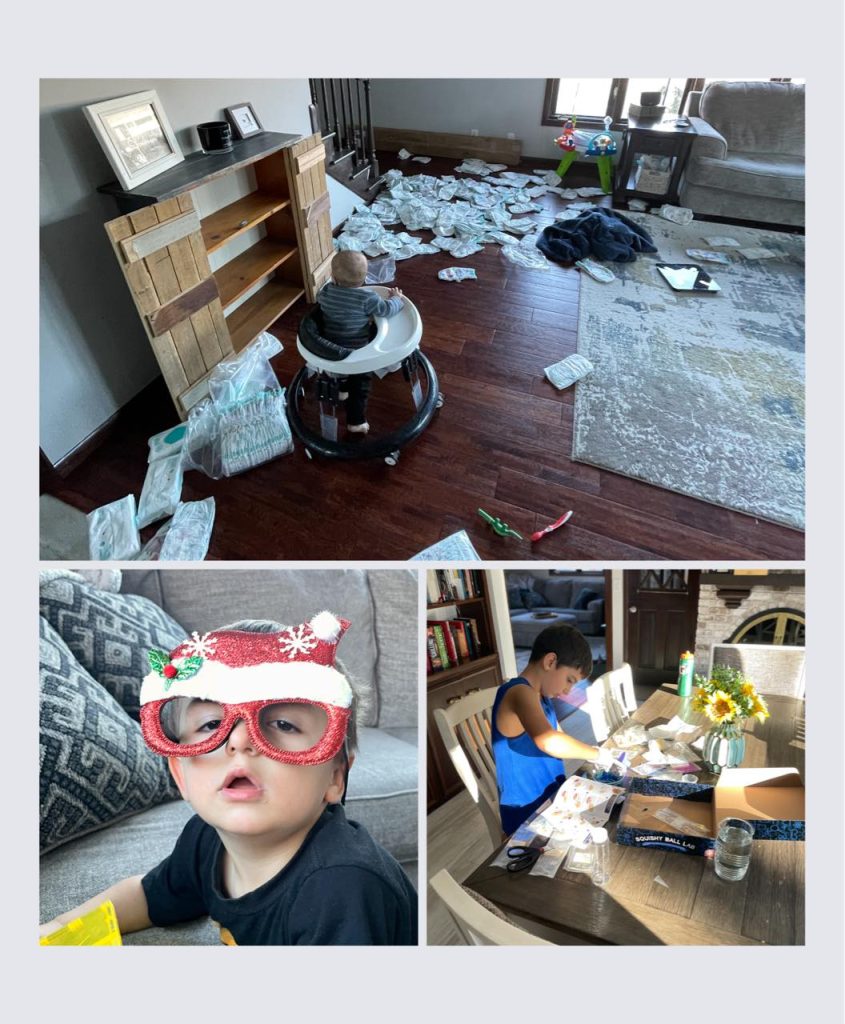 My message today is simply that life is short. Make the memories. Let messes be messes and spend time together. Try to get the family involved when possible and when that doesn't happen, delegate the cleaning!
Whether you're looking for a cleaning company or an individual, feel free to reach out to us for help. We will certainly help if we can and if not we will make sure to refer and connect you to the right fitting industry professionals in the Chippewa Valley.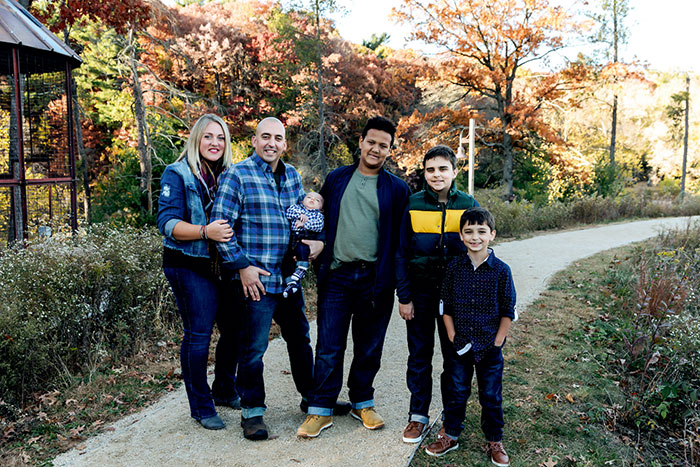 AMK Cleaning is a successful business with the most amazing team of individuals. Ashley's priority is to be more than just an employer to her team, and that's exactly what she's done. In a dog-eat-dog world, she genuinely cares for others and their well-being. To Ashley, it isn't just about a job; it's a family at AMK.