Fall is here – and the kids are back to school. Now is the perfect time to clean, organize, declutter, and prepare for the next season.
With the holidays right around the corner, you want to make sure your cleaning is complete so you don't have the added stress of having to clean and prepare for holiday guests in the midst of all the planning and gatherings. We all know you already have enough on your plate!
Believe it or not, having a clean home can actually promote better health, relieve stress, and improve productivity. If you're anything like us, a clean home makes you happy! A clean home can also help with your allergies if you have them. A lot of the bacteria in your home can be airborne and cause allergies and asthma to act up such as dust mites, pollen, dander, etc.
We've put together a checklist for you to ensure your house is spotless, ready for the holidays, and gives you all the health benefits of a clean home!
Room by Room Cleaning Checklist
Bedrooms:
Clean and reverse ceiling fans
Dust furniture
Wash and change bedding
Vacuum and shampoo the carpets
Scrub hard floors
Declutter (Don't forget about the closet!)
Kitchen:
Clean stove, microwave, dishwasher, and sink
Empty, clean, and organize the refrigerator (don't forget the top – it can be quite the dust collector)
Wipe Down Cabinets
Clean out the pantry
Mop floor
Wipe down table and chairs (all surfaces)
Clean / dust light fixtures
Bathrooms:
Wipe down vanity and clean drawers
Discard any expired personal care items
Clean toilet, tub and shower
Scrub tile grout (we love this product! – link a product you use)
Clean the mirror
Sweep and mop floors
Wipe down light fixtures
Living Room:
Vacuum and shampoo carpets and rugs
Sweep and Mop hard floors
Move furniture and vacuum / clean underneath
Spot clean furniture cushions
Dust and polish furniture
Clean curtains
Clean interior windows (check out a window cleaning hack here!)
Entryway:
Clean rugs and doormats
Sweep and mop floors
Organize closet – switch out summer gear for fall and winter attire
Organize shoes – put away sandals and bring out the boots!
Other:
Replace or clean HVAC filters
Clean dryer vents
Have your ductwork cleaned
Outdoor Cleaning:
Clean and store outdoor furniture
Clean the gutters
Winterize pools and outdoor water features
Turn off all outdoor faucets and coil hoses
Put away gardening tools, pots, etc.
Wash exterior windows
Rake Leaves
Thatch Lawn
Keeping your house clean will promote better mental health and keep you feeling healthy and less stressed. You can do it yourself or call us to help! We'd love to help get your house ready for the holidays! We provide premier residential cleaning services to the Chippewa Valley and surrounding areas in order to improve your overall quality of life.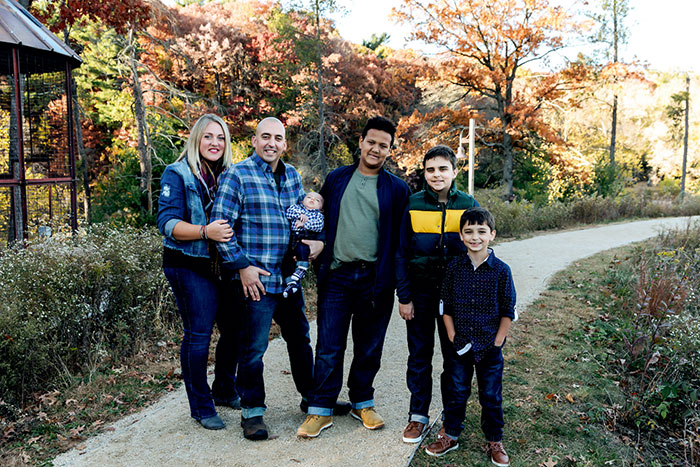 AMK Cleaning is a successful business with the most amazing team of individuals. Ashley's priority is to be more than just an employer to her team, and that's exactly what she's done. In a dog-eat-dog world, she genuinely cares for others and their well-being. To Ashley, it isn't just about a job; it's a family at AMK.